Color Tools
Automatchic Vision
Handheld device catches color with total precision
The Automatchic Vision is the Sikkens color measuring instrument that makes perfect color matching faster and easier than ever.

Automatchic Digital Color Solution
AkzoNobel's latest innovation for color matching
With the new Automatchic Digital Color package AkzoNobel sets the standard for reliable color matching in bodyshops. Automatchic increases business profitability by being a driver for process optimization, accuracy and speed. It strengthens a sustainable operation by using less paint, reducing waste and saving valuable time.
Mixit Pro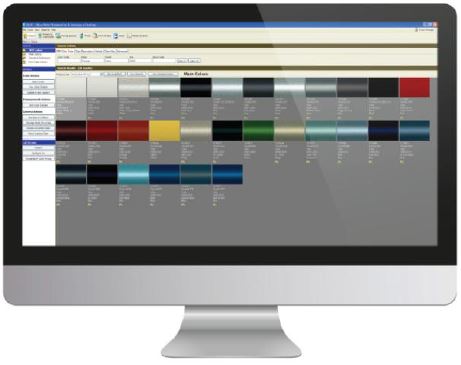 Formula updates at the push of a button:
Mixit Pro is the formula retrieval software for perfect color matching. When connected to the Internet, Mixit Pro will synchronize to download the latest  available updates of formulas and software. Due to its step by step help function, searching and finding the
right color is very easy as well as reliable. The guided exploration will lead you to 100% consistent results every time.
Beyond formula retrieval:
Mixit Pro has everything you need for fast and efficient color management. Furthermore, Mixit Pro supports you with a range of process driven functions. This includes assigning multiple work orders to a single mix, pausing and resuming a mix and reporting of material costs per job. Easy inventory management completes the functionality of Mixit Pro.
Color Documentation
AkzoNobel offers a wide variety of color documentation tools to assist the painter in visually selecting the correct color to match the vehicle.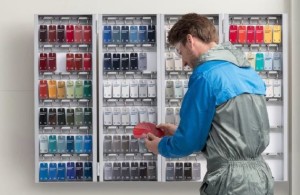 AkzoNobel ColorScala Selector, with more than 7,700 colors and 30,000 color hits, this next generation swatch system makes matching the correct color easier than ever.
Other Color Documentation Tools :
ColorBuild Plus Fan Deck
Fire & Rescue Brochure
ColorScala Updates
Annual Chip Books
Courseness Index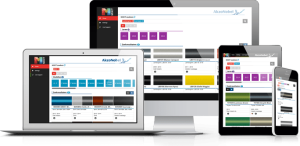 MIXIT ONLINE