Business Development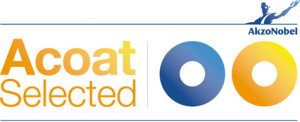 Acoat selected is AkzoNobel's business development program for our Sikkens brand customers.  For over 25 years, Acoat selected has been the guarantee that a body shop meets the highest quality standards possible.
Whether you're looking to grow your business or improve day-to-day operations, the Sikkens Acoat selected program offers the consulting services, management training, financial benchmarking, coaching and networking you need to give your business a boost.
Insurance companies, vehicle owners, fleet administrators and other work providers trust Acoat selected shops. With the support of AkzoNobel, a world leader in vehicle refinish, your business will achieve excellence that customers recognize and return to.